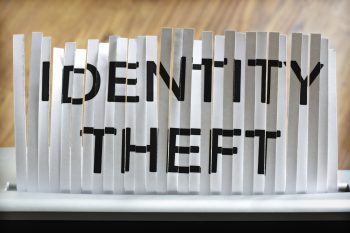 As tax day looms, it's a perfect opportunity to rid your home of extra paper and documents you no longer need. Let's be honest, there is very little paper that "sparks joy"…use tax season as a reminder to clear out the file cabinet and let go of the mess and excess.
Be sure to dispose of paper safely and shred documents with personal information included. While I'm not an accountant, nor do I play one on TV, there are some documents you can shred without worry (once reconciled):
Monthly statements from banks or credit cards
ATM receipts
Bank deposit and withdrawal slips
Canceled checks
Utility bills
Other personal bills
Non-tax documents that include your social security number, bank account number or other personally identifying information
EOBs from your health insurance company
Supportive tax documents that are over 7 years old (keep your returns)
I typically rate things on the very scientific "PITA (Pain in the A$$) Scale." If it's going to be a challenge to replace (for example, it may require a visit to the local Social Security Office), consider keeping it or digitizing it. If it's a document you can easily download as a PDF from an online account, it's okay to let it go.
Luckily, in our area there are a number of upcoming FREE shred events that will allow you to shred a limited amount of paper. Check this list to find one near you:
Chatham County is holding an Earth Day celebration on 4/27: https://www.chathamnc.org/services/solid-waste-recycling
Orange County is will hold two shred events on 4/25 & 27: https://www.orangecountync.gov/civicalerts.aspx?aid=219
Durham County is also having a shred event on 4/28. I'll be there representing NAPO-NC so swing on by and say hello! See here: https://www.dprplaymore.org/299/Earth-Day-Festival
Raleigh will offer a shred event on Saturday, 4/27. https://www.bbb.org/raleigh-durham/get-involved/secure-your-id-day
The NC DOJ maintains a list of additional events throughout the state: https://www.ncdoj.gov/News-and-Alerts/Important-Information-about-Shredding-Events.aspx
Many financial advisors offer to shred paper for their clients, so it never hurts to ask. Throughout the year, both Staples & Office Depot will shred your documents for $1/pound (remember to check for coupons)! There are local shredding companies that will come to your home and shred on site if you have a large amount of paper that's too hard to transport. My go to company locally is ProShred https://www.proshred.com/raleigh/.
Finally, if you need help creating lasting organizational systems for your paper, the Neat Freak has you covered. Contact us to learn more about how we can help you get and stay organized, from A-Z!
Keep neat,
Perri