RESIDENTIAL ORGANIZING
Neat Freak has pretty much seen and done it all. Attics to basements to garages and everything in between. We can help create a chaos-free kitchen, a family room ready for fun, or a bathroom that truly allows you to relax and renew. A picture perfect home with not a knick-knack out of place is not the goal! But, your home should be a place where you can relax, spend quality time with your family, entertain with ease, and feel that your space reflects the true you.
HOME OFFICE ORGANIZING
Information overload is the number one issue our clients struggle with. On a daily basis we're bombarded with mail, memos, texts, email, children's schoolwork, schedules, coupons and more…and it just keeps on coming. Let Neat Freak™ help you create efficient, effective paper and data management systems that allow you to file and keep what you need, process your to-do's, and rid yourself of the mess and excess. Increase your productivity and professionalism with Neat Freak's creative office solutions.
SMALL BUSINESS ORGANIZING
We know how hectic life can get when you're running your own business! Let the Neat Freak team help you organize your space, your systems and your time so you can be efficient and effective in your workspace and maximize profits and productivity.
TIME MANAGEMENT
Naturally, managing your time goes hand in hand with maintaining your organizational systems. We offer time management coaching for families, individuals and students, helping you create systems that work and that can be easily maintained for your family, personal or professional life.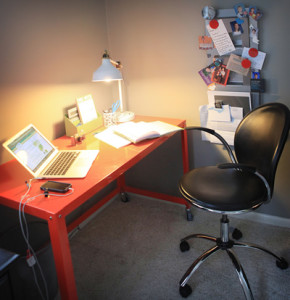 TECHNOLOGY ORGANIZING
We all live increasingly more technical lives and our dependency on our gadgets continues to grow. Neat Freak recognizes that we have digital clutter as well as physical clutter and we're here to help. We offer organizational services to help you deal with digital files, the cloud, photos, and hardware.
DOWNSIZING AND MOVE PREPARATION
Whether this is your first move or your 15th, it's never easy! Boxing up all of your belongings and preparing to settle into a new home can be overwhelming, exhausting and emotionally taxing. Let the Neat Freak team help you get clear on what you really need to take and bring order to the packing and move preparation process.
RENOVATION PREPARATION & ORGANIZATION
After completing what some may call a ridiculous number of home renovation and construction projects (eight and counting!), the Neat Freak understands that organization is an essential part of preparing for and surviving a home remodeling project with your sanity still in tact. Whether it's facilitating decision making, helping you pack up your belongings, or thinking through storage, organization and functionality in your new space, let the Neat Freak team help your renovation project run more smoothly. We'll also help you settle into your new space once the dry-wall dust settles!
Contact us to discuss your specific organizational projects and find out how we can help you get and stay organized.