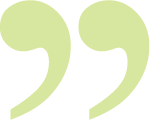 We were thrilled to have Perri join us for our most recent client luncheon. Her wisdom, energy and candor is refreshing and her presentation "8 Habits of Highly Organized People Who Get Stuff Done" was highly motivating and enjoyed by every one of our team and our clients. By the end of the hour we were all ready to tackle a new project. Many thanks to Perri for sharing her insights and approachable methods – changing habits and working towards a more organized life seems much more attainable and enjoyable now!
— Lauren Erickson
Erickson Advisors
Durham, NC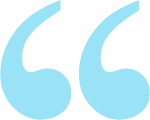 I just wanted to say what a WONDERFUL class this has been.  Although I have my own company, I am finding a lot of great new information in your course and can't wait to share it with clients.  It has opened my eyes to an area that I think I may want to specialize in…."time management".  I look forward to our last session next week.  Thank you for taking time out of your busy schedule to teach this invaluable course!
— KN
Amherst, NH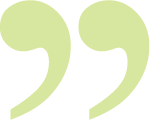 Perri visited our Fellows Program at the NC Biotechnology Center in RTP to offer a presentation on time management. Everyone who attended was really engaged and put a lot of thought into the topics she covered. Rather than offering a "one size fits all" approach, trying to force everyone into the same system, Perri offered an overall approach of building on each person's strengths, and finding a system that works for each individual. And, while I can only speak for myself, I definitely picked up a few tips that I look forward to trying out. The only thing I would change if I could would be to give her more time—there was just too much good content for 90 minutes!
— North Carolina Biotechnology Center
Industrial Fellowship Program
RTP, NC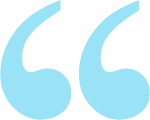 I invited Perri to speak at a monthly VIF staff gathering thinking that a session on 'How to Organize Your Life' would be an interesting and timely topic to kick off the new year. I don't think we had any clue how much we actually needed help. Perri was a lively and confident speaker and her tips were creative and best of all…immediately applicable. Perri came well prepared and immediately got down to the nitty gritty of organizing principles and strategies. Her session was interactive and fun – and her suggestions were adopted by many staff around the office. Two thumbs up!
— Caroline Spencer
VIF International Education
Chapel Hill, NC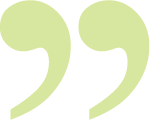 What a GREAT experience we had working with Perri Kersh of Neat Freak Professional Organizing. Perri provided an informative, lively and entertaining discussion about a topic that doesn't always inspire enthusiasm…organizing paper! We had our largest crowd yet for a Learning Lunches discussion and everyone walked away ready to tackle their piles and stacks and drawers full of paper. Perri's tips and ideas were creative and practical and she made the topic enjoyable…even fun! Perri encouraged us all to return to our desks and homes and reduce stress by living with a little less mess. I highly recommend her as a speaker for businesses or individuals looking to get organized.
— Josie Grasse
Wellness Coordinator
Division of Medical Assistance
Raleigh, NC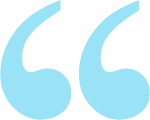 Perri Kersh's training session, It's About Time, provided incoming UNC Kenan-Flagler MBA Students with tools and recommendations for prioritizing daily tasks, creating organized workspaces, and overcoming the inclination to procrastinate. Kersh's session gave students an opportunity to consider their time preferences, energy cycles, organization preferences, and goals for their MBA experience before the stress of classes began. Students were so impressed with her helpful suggestions, that there was a line of students asking for her business card at the conclusion of the session.
— Anna Millar and Meghan Gosk, Ed. D.
Associate Directors, MBA Program
Kenan Flagler Business School
University of North Carolina—Chapel Hill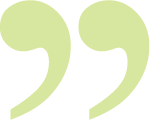 Back by popular demand, Perri Kersh presented tips on simplifying our lives to the Moms of Multiples group of Chapel Hill/Durham.
Far from a guilt trip, Perri's talk delivered real inspiration! She clearly understands the challenges of balancing work, home and family–and offered creative ideas and practical advice (along with a sense of humor) that promise big impact for a small effort.
— Diane Paces-Wiles
President, Mothers of Multiples – Chapel Hill/Durham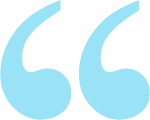 I just want to follow up to last week and thank you for an awesome presentation to our MOPS group in Indian Trail. Your approach was just perfect. I have talked to several moms in the last week and they all seem to have been spurred on to better organization in some area of their lives. Personally, it was just what I needed. You didn't encourage me to be a perfectionist. You encouraged us all to focus on our priorities by de-cluttering, simplifying, and organizing the things that are necessary in our lives. Thanks again!
— Mariel Wooten
President, MOPS Indian Trail, NC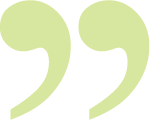 We can never thank you enough for presenting at our Womanship meeting last night. Your topic and presentation brought a diverse group of our women together and some women for the first time. So wonderful! Your presentation was just fantastic, very interesting, informative and also fun. You could tell by the various questions and comments that everyone felt very engaged with the topic. You had some wonderful suggestions and really helped us all think about our things and to recognize that less can really be more. I am very impressed how you have carved an interest into a business — you must meet some interesting clients along the way and the service that you provide is essential to all of us. Hope new contacts will come from your presentation last night and again, thank you SO much for being so gracious to come meet with us.
— JR, Chapel Hill, NC