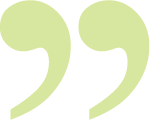 Let me start with the fact I don't write reviews (yeah, yeah I know I should but I don't). I read them! Having said that I feel I must with this one. Perri is an absolute joy to work with. There is an order to my/our STUFF now that allows me to do the things I want to do instead of spending so much time either looking for, worrying about or putting off tasks that need to get done. Whatever project there is, Perri dives right in with a smile and determination that is infectious. We even put a scenic wallpaper up one day! A first for both of us. Finally, a lot people want to come across non-judgmentally, Perri actually does.
— BC, Chapel Hill, NC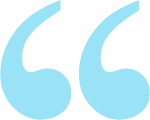 What a gift Neatfreak has been to me! Perri and Mary Beth are fabulous! Having used Perri for several years, I can vouch for her unbelievable skills in organizing, decluttering, and recycling while making it fun and positive. I promise you – you will not feel like a slob!
Recently Mary Beth joined the business and added her technological savvy. Needing a new computer to replace my fading 9 year old one, I asked Mary Beth to take me shopping. What a great experience! She arrived at my door with her Consumer Report printouts in hand about recommended models. She knew what to look for, the questions to ask, and how to bundle purchasers for possible discounts. But that's not all! She unhooked my old computer, made arrangements to recycle it, and hooked up my new one and its software. Wow! I didn't have to do anything! (Good thing.)
This professional duo is unbeatable! They're totally customer focused and a joy to work with. Run, don't walk , to take advantage of their services. It's like giving your mental health a massage.
— LW, Chapel Hill, NC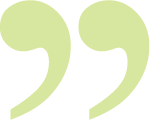 Perri is a natural organizer and possesses a unique combination of insight, focus and energy. I really appreciate her realistic, inexpensive solutions that work for our busy family with two kids and limited storage space. Working with her was like spending the day with a good friend. With great skill and humor, Perri helped me tackle overwhelming projects methodically — with her step-by-step approach and roll-up-your-sleeves energy, we got rid of the boxes that were cluttering up our small house.
Over the course of several sessions, Perri and I systematically went through our chaotic backlog of paperwork and memorabilia and created order. I was so grateful to send most of my junk off with her to be recycled and shredded, and to find the important items that were previously lost in piles. Now we're set up to manage our mail, finances and taxes in a streamlined way that I never would have imagined possible.
— LS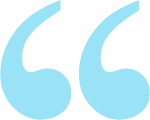 It's like a "breath of fresh air" every time Mary Beth Grealey walks into our house. She has helped us with computer and printing issues. She organizes my yoga business. She helps with banking. She helps us with my husband's book publication (setting up a Facebook page and creating a web-site page). She meets with workers at our house for sale and deals with difficult challenges that arise. She helps with travel plans. She is intelligent, gracious and accommodating in more ways than I could ever express. I cannot live without her! In essence, she is someone that we trust with just about everything that is going on in our lives.
— AW, Chapel Hill, NC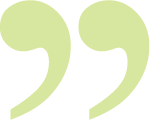 I had hired organizers before, but they had a kind of superior attitude—if I was having problems in a few specific areas, they assumed I was having problems everywhere. My kitchen cabinets are basically okay—what I needed help with was paperwork and my workroom/home office. Perri is never judgmental, but listens carefully to what I say—what specific areas I needed help with, what areas are okay and don't need organizing. Perri is supportive in my quest for organization—she "gets" that I'm doing okay in some areas, and therefore I already have some organizational ability. Her concern is finding a system that builds on that, and extending that to the problem areas. Perri will help you find your strengths and show you ways to use your innate skills to develop a system that works FOR YOU. Thank you Perri, for the ongoing help and support you provide!
— LW, Chapel Hill, NC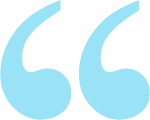 Mary Beth and I worked together on a mountain of financial filing and preparation for the future, after my husband was suddenly hospitalized and disabled. She is clear-sighted, knowledgeable, unflappable, and most of all, charming – I never felt patronized or judged for my non-mathematical brain – and we have become friends. She has been a life-saver!
— AS, Chapel Hill, NC