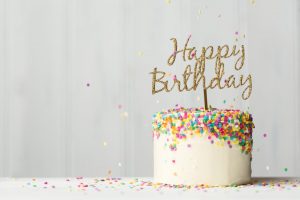 I've officially worked as a professional organizer for 14 years now. In that same time period, I've raised two teenagers, moved once, renovated my house 9 times (yes, 9 times!), cut my hair, grown it out, cut it again, grown it out again. I've traveled to Canada, Europe, Australia and quite a few states, remained married to the guy who makes me laugh the most, buried a few cats and adopted two more, and I've been through three cars. I've spoken to countless groups, was "the talent" on an organizing TV show, taught hundreds of new organizers, and wrote more blog posts and magazine articles than I can keep track of.
Throughout it all, I've continued to work with families, individuals, students and small business professionals to help them organize their space and time so they can function at their very best. And yes, I was doing this way before anyone was sparking joy or arranging all the things in ROY G BIV order. Thankfully there seem to be enough clients out there for all of us! Perhaps the most amazing thing about being in this career for 14 years, is that every single day I still love it. I wake up excited to tackle another client's clutter, create systems that will last, do my damndest to take their unloved items to a better spot, and leave one more corner of the world just a little bit neater. I'm so neat-freakin' lucky to get to do this work that I love. And I'm so grateful that my clients trust me to do it.
So happy birthday to this quirky little company I dreamed up in 2005! May I still have the back strength and the stamina to continue doing it for another 14 years!