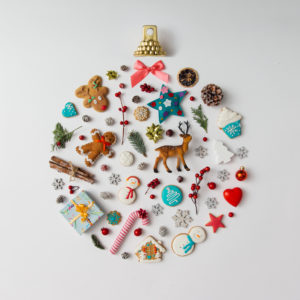 Twelve years ago, sitting down to write my Christmas cards was one of my favorite pre-holiday traditions. I would pull out my lap board that my grandmother made for me while in high school, surround myself with cards, my favorite writing pen, my address book and a roll of stamps and hand write 100+ cards. Then one year, we happened to capture our children on video breakdancing to a Christmas rap song called "Gary the Green-Nosed Reindeer," and I knew I would never top it. There would never be a family photo or Christmas scene on a card that would be better than that video. So I stopped sending cards. I shared the video (and I would share the youtube link here but both of my teenagers would then run away and I'm not sure it's worth it) and realized I would never send another Christmas card again. And I have zero regrets.
This is a busy time of the year. There are parties and traditions and cookies to bake and meals to prepare and gifts to buy and guests to clean for and cards to send. But I'm here to say you don't have to do all of that. In fact, you don't have to do any of it if you don't want to. What part of the holiday season truly brings you joy? Where is your happy spot this Christmas season? Find it, savor it, sit in it quietly. But for the love of all things merry, don't force yourself to do things that no longer make you feel the spirit of Christmas.
I realized, after spending four hours cleaning out my thirteen year old son's closet, that my kids don't need much. So we're taking a trip instead of doing gifts. I won't be sending cards, and I'm only hosting a small party for a group of women friends and I've encouraged everyone to come in their PJs or stretchy pants. My happy spot is sitting in front of our tree, sipping on my favorite beverage, listening to music and dreaming of a more joy filled 2018 (with less political noise and more hope!). Let go of the things you feel you "should" do, and find your happy place this holiday season. Sit in it, be quiet, and enjoy.
Happy holidays and keep neat!